May 20th, 2010
I've just taken delivery of an O2 Joggler. They are reduced to £49.99 (from £99.99) till the end of this month, but it seems I got one of the last ones as they are now out of stock!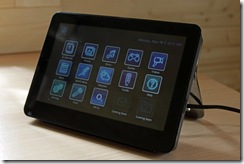 Figure 1 – the joggler running the default OS - (picture from pocket-lint.com)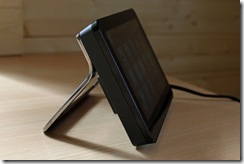 Figure 2 – shows the fixed stand (it can't be adjusted)  - (picture from pocket-lint.com)
Like many people, I was originally very confused by the marketing slant put on it by O2 when it was first released last year. I certainly was not prepared to be an early adopter when it was priced at £149.99, since it was a solution looking for a problem that never really existed. At £50, it is a bargain, since you can install netbook flavours of ubuntu, and the development community are working on android installations.
First and foremost, this device does NOT have any battery, so it is fixed in place once you plug it in. It is also NOT a phone. It does not have a sim card slot. This device relies on you having your own internet provider in your house. Connectivity is either Ethernet (it comes with an Ethernet cable) or wifi.
Even with this in mind the specification is rather good for an item that looks so refined. It reminds me of an apple product when I look at it.
Connectivity: Wi-Fi
Screen: 7 inch Touchscreen
Resolution: 800 x 480 pixels
Memory: 1 Gig onboard, expandable via USB.
Power: Mains only.
Video formats: MPEG-2, MPEG-4 part 2, MPEG-4 part 10 (H.264), WMV 9, DivX, Vc1, FLV
Audio formats: MP3, WAV, WMA
Size: 180 x 130 x 115mm.
Weight: 700 grams
There is an O2 app store where you can download new apps direct to your joggler, however there aren't that many yet!
I think the stock OS is really pretty! It is also surprisingly usable. The on screen keyboard is also great compared to the abominations I've had to endure on various touch screen phones.
The stock OS is flash based. All developed apps that run on the stock OS are flash applications. This has advantages and disadvantages. The advantage is that pretty much anyone can create something. The main disadvantages are that we are not able to develop internet browsers, since flash does not support that.
However, if you really must have all that….
Custom OS installations are performed by USB stick with a flavour of linux on it, and it is possible to use it with a keyboard if you connect to the joggler using a USB hub.
I can understand why this device never really took off, but at bargain prices it will be snapped up for it's potential!
Useful links:
Development / Information Forum (not official O2)
Jogger help (official O2)
Pocket-link Joggler review
Hack the joggler
I look forward to using my jogger to keep track of my ever changing calendar (oh, and SWMBO's calendar too :-))… well at least until I get bored of it, then I can have a play with some custom apps and maybe even using it with linux.
SC