May 12th, 2009
As you may be aware, Windows 7 has a number of beta products and applications that you can download to help protect your Windows 7 RC system.
Dwight Silverman: Getting the Windows 7 RC? You'll need protection
Sophos is our corporate AV supplier, so it was important that I maintain similar protection on my Windows 7 RC laptop system.
Sophos is not listed amongst the Windows 7 antivirus partners, however, I can happily report that Sophos 7.6.7 (designed for Vista) works great for me on my x86 version of Windows 7 RC. It also worked great on a Virtual Machine running the x64 version of Windows 7 Beta. Pictures shown here are from the x86 version of Windows 7 running on a mid spec laptop.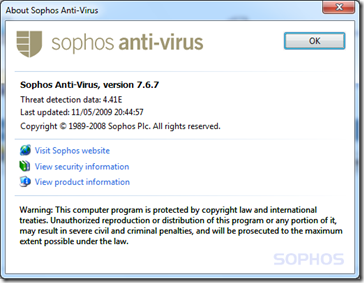 Figure 1: Sophos AV 7.6.7 working on Windows 7 RC

  
Figure 2: Sophos system tray icon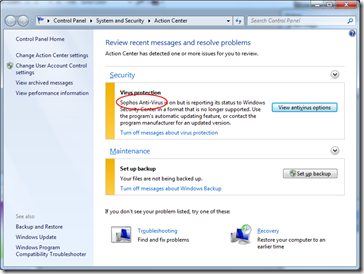 Figure 3: Sophos Antivirus is not totally compatible with Windows 7
As you can see in Figure 3, the only snag with running this in Windows 7 is that is doesn't report its status in the correct format, however, I'm watching the space for a new version of Sophos to be fully functional very soon.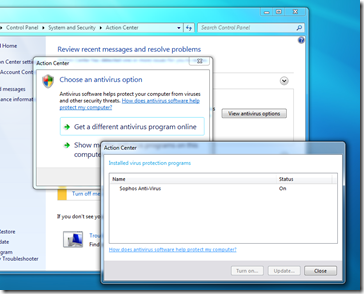 Figure 4: Action centre – showing Sophos AV is functioning correctly
Figure 4 shows that whilst Windows 7 acknowledges the fact that Sophos does not report status correctly to it, the application itself is fully functioning.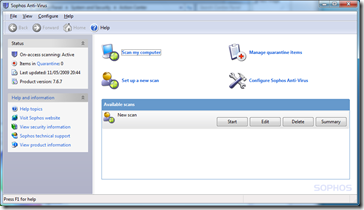 Figure 5: Sophos Antivirus start screen
I know some of you reading this will be asking why I don't simply pick a free alternative, such as Avast! or AVG… I have considered going that way, but Sophos works great, and why fix it if it doesn't seem to be broken!
I do hope the lab team at Sophos fix that status issue very soon, as it is the only minor flaw.
I cannot give enough superlatives for this new operating system, it is the most stable RC I've ever had the pleasure to use, and works a treat on my mid spec laptop (new in 2005).
SpittingCAML
P.S. please let me know if you are successfully using Sophos on Windows 7 RC