April 16th, 2009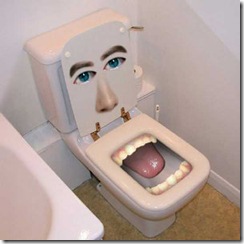 Figure 1 – Toilet, shamelessly stolen from Tame the bear
Okay, so why are we looking at a picture of a toilet? Well, it is quite simple.
Think about your organisation.
How cost effective are toilets in your organisation?
The answer is – Extremely cost effective! Yes, there is legislations that ensures your employer provides such bathroom facilities, but imagine your office/building without toilets. You'd need to go home every few hours, or walk to a public facility… this certainly wont help productivity!
Toilets provide a valued service, although most of us, apart from those in the facilities management trade even think about it!
Turning our attentions back to Managers…
How cost effective are managers in your organisation?
It is not something you can easily measure as they don't necessarily produce any tangible products. Do managers provide a service? Yes… they provide a service to their team.
It is important to realise that, the members of a team may appear on an organisational chart to work for the manager, however, it is more realistic to suggest that the manager works for the team.
The other important axis to management – Leadership.
Leadership is a skill that excellent managers possess. Leadership is not about counting beans, measuring performance and chairing meetings.
Leadership is about:
communication of a shared goal or vision to the team
motivating the team
ensuring the team has the resources to achieve it's goal
Just a little taster of what I've been learning over the last few weeks.
SpittingCAML