April 8th, 2008
My company are aiming at achieving CMMi Level 3 in the coming months. This basically entails lots a process improvement… and the exciting news for us IT professionals is that they are going to be utilising lots of K2 [blackpearl] and MOSS 2007 features to help guide them on their way to success,
Level 3 (from Wikipedia)
The organisation's set of standard processes, which are the basis for level 3, are established and subject to some degree of improvement over time.
These standard processes are used to establish consistency across the organisation. Projects establish their defined processes by applying the organisation's set of standard processes, tailored, if necessary, within similarly standardised guidelines.
The organisation's management establishes process objectives for the organisation's set of standard processes, and ensures that these objectives are appropriately addressed.
What IT (and the developers, and K2) has helped us to achieve
The organisation has defined as K2 [blackpearl] workflow with MOSS 2007 integration:
Document review process
Document change control process
Document version(ing)
What do Senior Managers and Directors want from me?
Well essentially, as some of the processes are now workflow based, it would be nice for us to prove to the CMMi auditors that we are following the process. A neat way of proving this is to use what K2 [blackpearl] gives us for free… an audit trail.
The only issue with the OOB audit is that it's not exactly the sort of thing I'd like to hand to my immediate line manager, let alone a Director.
The dev team and I had planned to provide an overview of the processes as a MOSS site…. but it seems that the guys at K2 had already thought of it.
See the K2 Coming Soon! pages.
What they are providing is a series of web parts that hook into the audits that are made as users traverse a workflow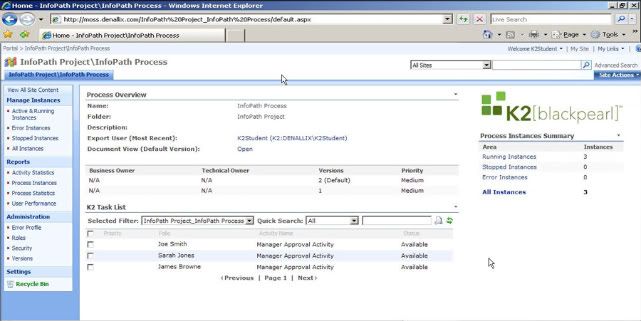 Figure 1: Example overview page with the new beta webparts
Something to keep an eye on as it approaches release phase.
SpittingCAML
P.S. For those who want to know more about CMMi - there's a nice compact size FAQ - here