November 9th, 2008
I blogged about 'cloud' computing last month. It was mentioned at the BPM seminar, by Harsha Karunaratne (Microsoft SOA and Process Platform Technical Specialist).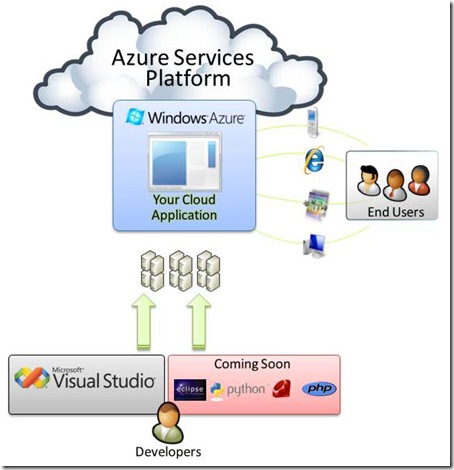 Figure 1: The cloud in context
Build new applications in the cloud - or use interoperable services that run on Microsoft infrastructure to extend and enhance your existing applications. You choose what's right for you.
You build you application (.NET framework)
You deploy (using Visual Studio… or through Python/PHP others to come)
You scale
By using the cloud, you can scale up or down based on demand for your application. The application is distributed providing the best possible coverage.
Existing applications (written in any language, running on any platform) can leverage the cloud by communicating with it through common protocols, such as SOAP, REST and XML.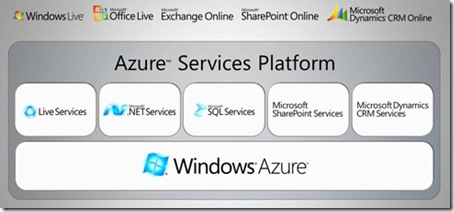 Figure 2: The windows Azure development platform. 'The Cloud' 
Register for the community technology preview: here
For more information on the cloud:
People who have blogged about the cloud:
The future looks very exciting, and easily scalable!
SpittingCAML