July 18th, 2008
An interesting one that has just reared its head on our K2 [blackpearl] production server.
It only seems to happen when you start a freshly deployed workflow for the first time… the events in the order they happen seem to be
Create, or modify an existing workflow
Deploy
Start the new workflow
… nothing happens
… still nothing happens
Check error log - "The requested Performance Counter is not a custom counter, it has to be initialized as ReadOnly" in the K2 [blackpearl] management console error log (Shown in Figure 1 below)
Scratch head…. and investigate some more…
… give up investigating
Start the new workflow (again)
… IT WORKS.. no errors in the log…
and repeat for every new instance of a workflow deployed… It doesn't seem to matter if it's a brand new one or an update of an existing one.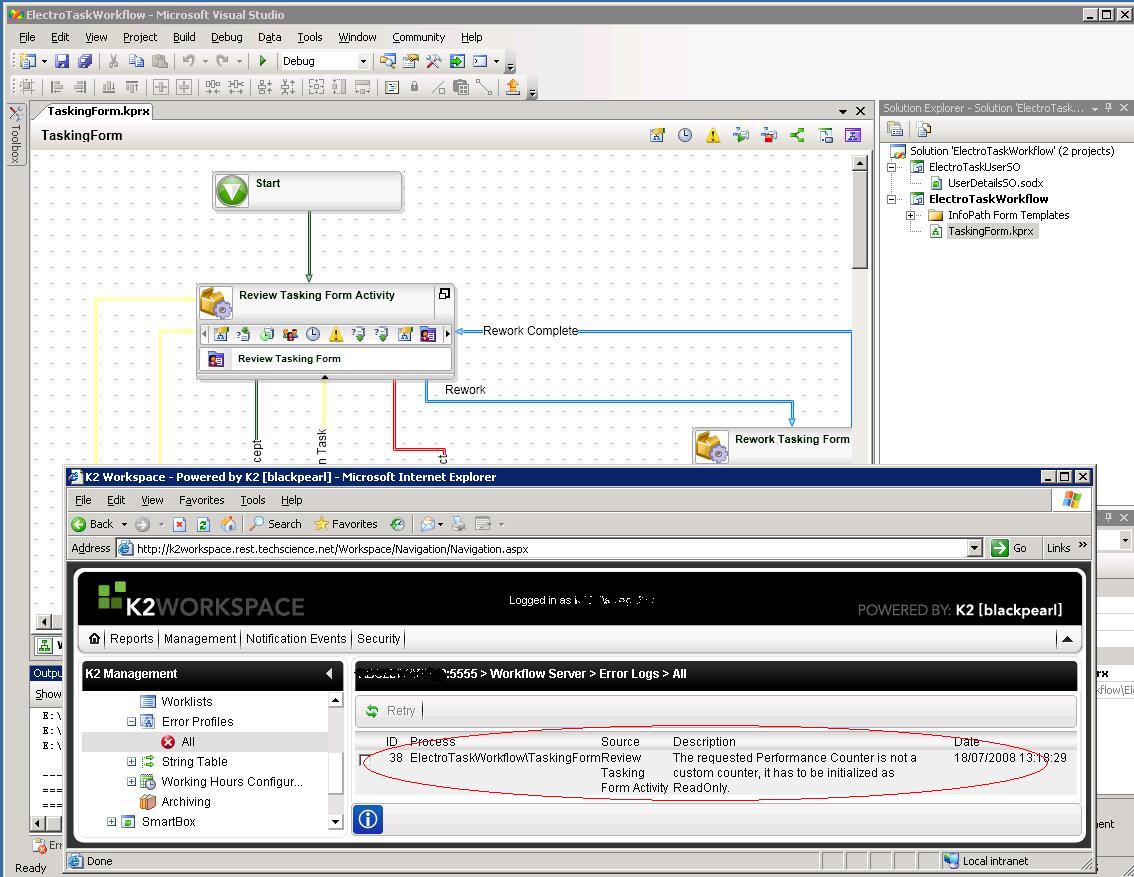 Figure 1: A picture of the error
Have anyone seen this before? I think I will log it with the K2 support team…
Some preliminary investigation points to the fact that it is not very descriptive about the error, and it really means is that the Performance Object Category does not exist.
I'm referencing R. Engberg's blog by the way

Interesting one… if you have any advice, do leave a comment as it is an unwanted feature of our production server!
SpittingCAML